Clanadonia: About the band…
Clanadonia are a Drums & Pipes band with a difference – their music, passion, culture, history, people, ancestral bloodlines – are all bonded within the music.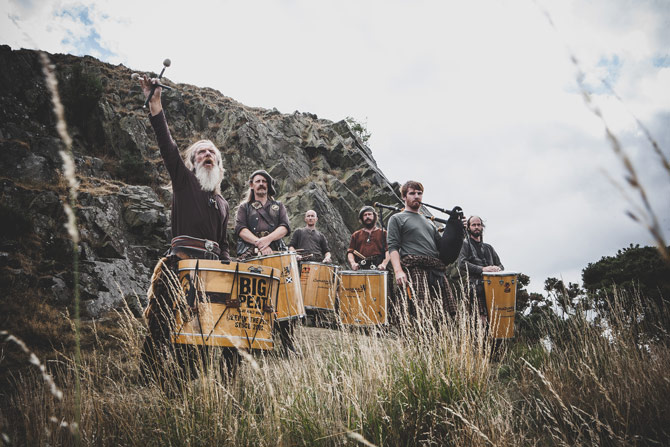 They are Scotland's hardest working tribal drums and pipe band and their members have been entertaining for over 20 years with countless credits in stage, screen, radio and TV.
Their high energy blend of tribal rhythms, bagpipes and tartan clad mayhem has wowed audiences across the globe.
Tu-Bardh was part of the close combat stunt crew for the films Gladiator and The New World and also took part in the Lee Hutcheon film The Clan.
Clanadonia's mission, is to spread bagpipe and drum fuelled havoc amongst the general public throughout the known world and judging by the feedback, their music has traveled to every corner of the earth!
The band can be seen performing at any event from the most understated private party to being the opening act on the main stage at T in the Park a few years ago. Their record crowd was 69,000 spectators at Murrayfield Stadium for the Scotland v England rugby international but no matter what the size of event, the band give every performance their all.
Clanadonia also Take it to the Streets of the cities, towns and villages entertaining the general public of Scotland as well as European and International visitors.
They perform their music to all walks of life and cultures…..the tribalising continues !!!
Get A Quote
Catering for music festivals, brand launches, corporate dinners, private weddings and the rest…
Get An Event Quote